A Psychological Thriller About Nostalgia
After a decade of living in the same house, the fun and loving McAllister family move to a new street where they are completely ignored by their new neighbours, leading them to discover an eerie reality and find a resolution to a mysterious haunting.
Premiering at the Toronto Shorts International Film Festival - "Program 4"
Date: Friday, December 8th, 2023
Time: 9:00 PM EST
Location: Innis Town Hall Theatre - Innis College, 2 Sussex Ave, Toronto, ON M5S 1J5
Click the button below to get tickets to view in person or online.
GET TICKETS TO WATCH
LET GO OF THE PAST OR THE PAST WON'T LET GO OF YOU
Click the Button Below to Subscribe to STAINED Viewings and Special Events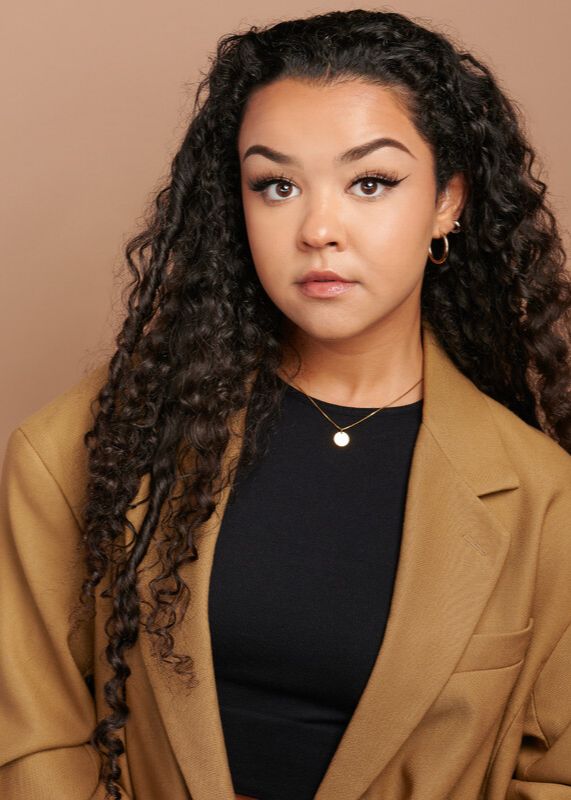 CLAIRE QUTE
ACTOR, WRITER, DIRECTOR, CREATOR OF STAINED
Claire QUTE is an actor, writer, and director who has been passionate about filmmaking since she was seven. Born to a biracial couple in Kingston, Ontario, Canada, Claire had many challenges growing up as "the mixed girl" in a small town. Still, with big dreams to motivate her, Claire channeled all her experiences into creative outlets, performing in musical theatre and beginning her professional acting career at age eleven.
STAINED is Claire QUTE's directorial debut and a psychological thriller about nostalgia. Having moved from house to house as a child, through STAINED, Claire reveals an eerie reality about moving and the memories that are left behind.
CHERENE FRANCIS
PRODUCER & ACTOR OF STAINED
Cherene Francis is an Award-Winning Entrepreneur, Actor, Producer, Writer, and Content Creator, inspiring many through Film, TV, and Digital Media. You may have seen her in a comedic commercial, a television thriller, or a soulful feature film.
As a producer, her projects explore a range of cultural, psychological, and spiritual perspectives, including mindset, mental health, ancient to modern wisdom, religions, paranormal activity, and more.
Cherene has formal education and experience in Communications, Film & TV Media, Branding, Marketing, Image Consulting, Acting for Camera & Theatre, World Religions, and Philosophy. She is also an Internationally Board Designated Trainer of Hypnosis & Master NLP Coach.
Click Here to Contact Cherene Francis.
Be the First to Know When STAINED is Playing Near You
Click the Button Below to Subscribe to STAINED Viewings and Special Events